Inspiration: 5 Instagram Accounts with Stellar Color Stories
I am a visual person so when I am scrolling through one of my social media feeds it is usually Instagram or Pinterest because they are image based. As you have probably noticed, there are Instagram feeds that are more curated than others. However, there are some that take it to another level. I am a bit biased since I teach color design, but there are some notable, well thought-out Instagram feeds with beautiful color stories that I could scroll through all day.
Subjects covered in this account include interiors, home decor objects and materiality. It's no wonder—Michelle Ogundehin is the Editor-in-Chief at Elle Decoration UK.
All the posts flow gradually through the color spectrum.
If you want the blues, but in a good way—check out Imogene and Willie. Mostly achromatic with denim blue accents (how appropriate!), you immediately get a vibe about their brand story. Next time I go to Nashville, I desperately want to visit their flagship store.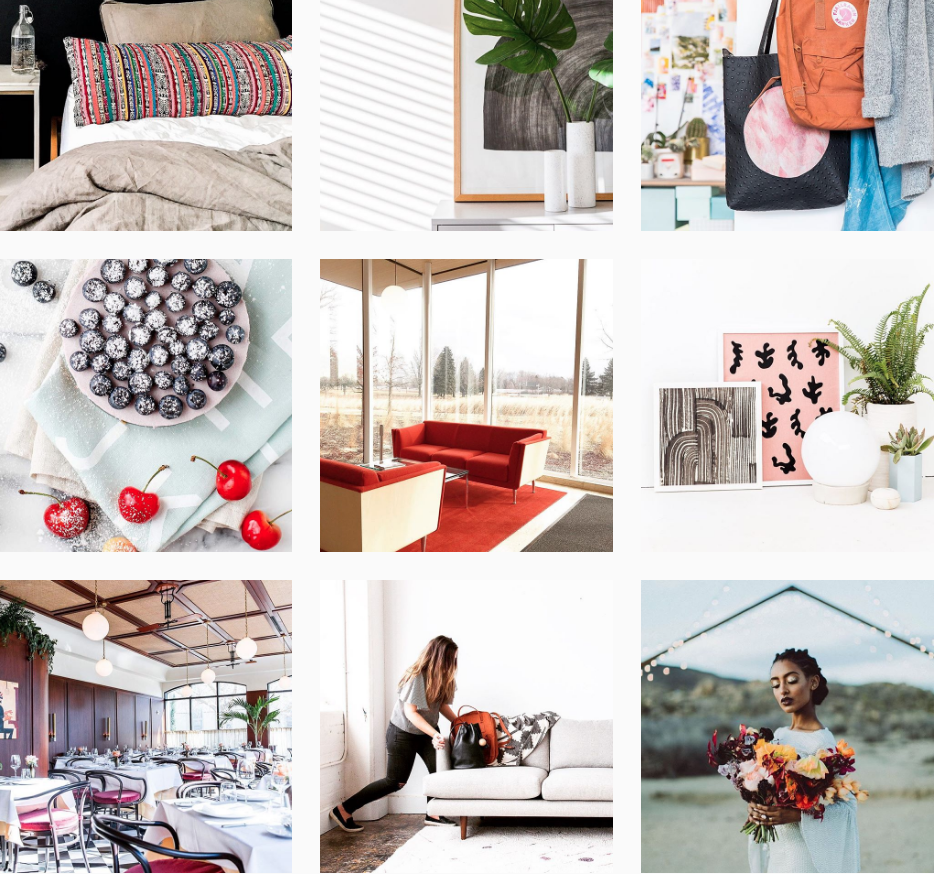 A wonderfully cheerful account with pops of color throughout, the imagery you will see here includes food, travel, interiors, and paper goods. Brittni is the founder of Paper & Stitch whitch is dedicated to "DIYs and Design for your modern life."
This account is managed by a creative professional—a visual merchandiser and interior stylist to be exact. Furniture, architecture, materials, objects, and textiles are just a few of the visuals. Although this feed only has 140 posts, it seems like there are so many more since every photograph can easily stand on it's own.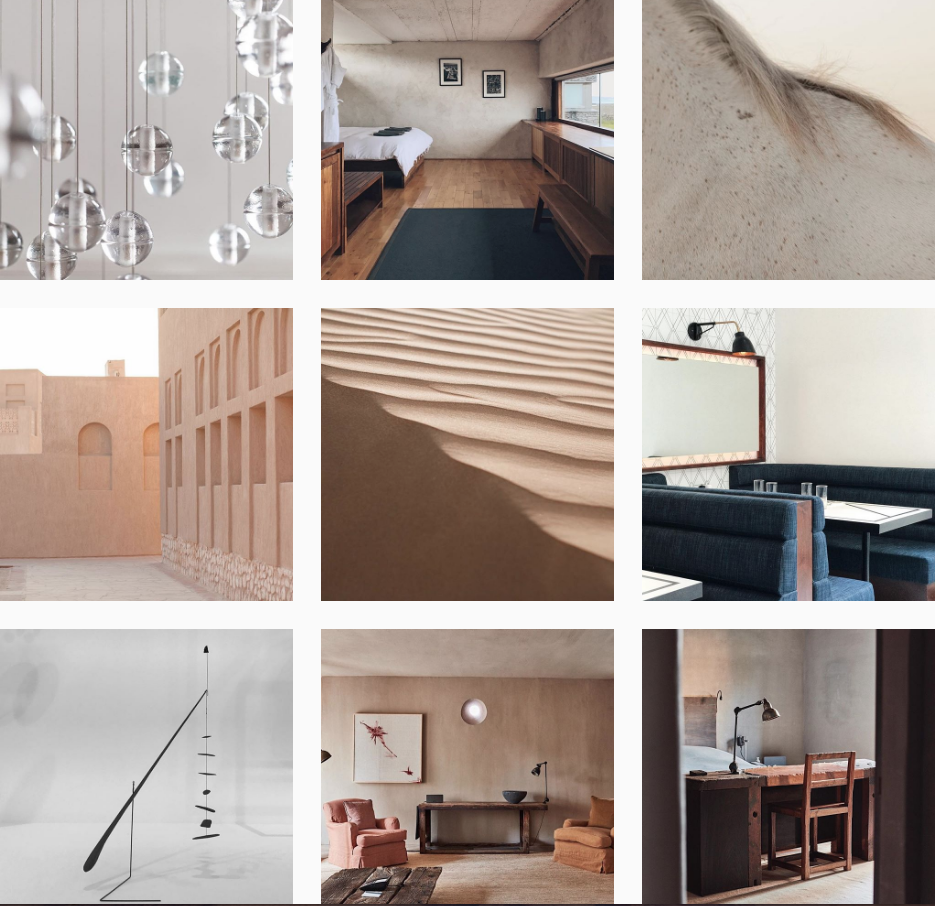 With a subdued color palette, imagery of foreign lands, and subjects such as a horse's mane, this feed evokes a feeling of being present in the moment and taking notice of beautiful details everywhere.
If you have not had the chance to view Cereal Magazine, this publication is just as beautiful as their Instagram feed.
Do you have any favorite Instagram feeds that have amazing color stories? Note them in the comments!